WE HAVE MOVED…
We are now
KinderHaus Montessori
at 90 Lake Ave., Richmond Hill, Ontario L4E 3G3
Please contact us for more details:
Phone: (289) 234-5454
Email: khm@KinderHaus.ca
Aim:
Our aim is to nurture every child, one child at a time, in achieving his or her highest potential. Our ultimate goal is to provide the foundation for holistic development for enabling our children to not only excel in academics but also become creative, independent thinkers confident-enough and socially-fit to approach the challenges in life.
Values:
Our values define our School's identity, its purpose and reflect our strong commitment to Montessori philosophy. We are dedicated to upholding these values in delivering our services to our children, parents and the community.

Curriculum:
We are an AMI Recognized School and we offer authentic Montessori curriculum mixed with frequent field trips and volunteer activities that provide ample exposure to real-life situations for cultivating interest in academic subjects as well as expanding general knowledge and social skills.
Staff: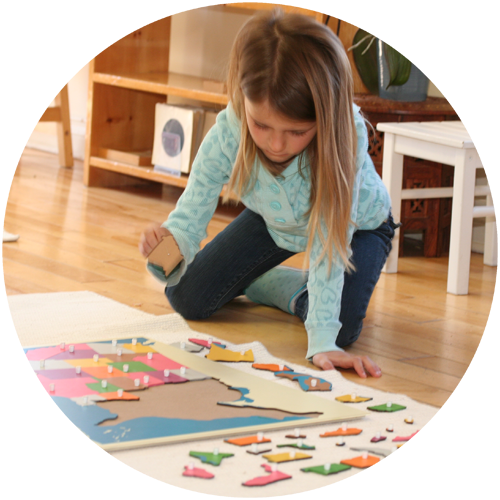 Our staff are passionate, caring and dedicated to nurturing our children the Montessori way – one child at a time. Our directnesses are AMI (Association Montessori Internationale) trained and all our staff are committed to following our code of conduct and upholding our values.
Atmosphere:
We are dedicated to offering an enriched learning environment of excellence, respect, independence, love and harmony. Our renovated quaint century home with a large backyard is ideal for children to learn, socialize and play in a home-like environment.
Location:
Our location is unique. We are across from both the Aurora Public Library and the Aurora Cultural Center, closer to the Aurora Town Park, a Dollar store, a parkette and other local businesses where we visit with children to develop a keen interest in learning by allowing them to experience practical applications of what they learn at school.