WE HAVE MOVED…
We are now
KinderHaus Montessori
at 90 Lake Ave., Richmond Hill, Ontario L4E 3G3
Please contact us for more details:
Phone: (289) 234-5454
Email: khm@KinderHaus.ca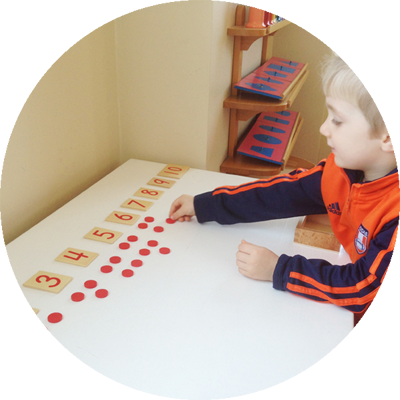 ---
"
Church Street Montessori encompasses all the beautiful things the Montessori education promises – nourishment and development of the whole child in a warm and child centric environment. The teachers here are so remarkable and committed. They are able to embrace each child, while providing the guidance and support necessary for their development. This Montessori is a community in the fullest sense; it engages and connects students as well as their families.
"
— Jocelyn S, Parent
---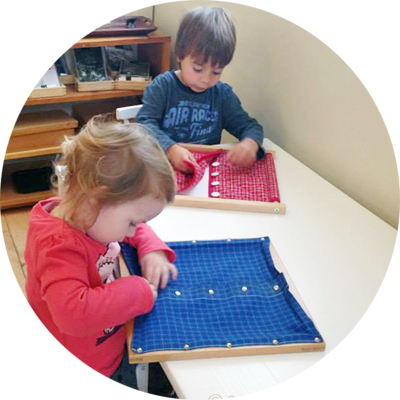 ---
"
Nothing short of amazing is how I would describe Church Street Montessori. I observed in this wonderful school for a week and saw firsthand how the directresses masterfully guided the children which is both nurturing and challenging. I observed how the warm and purposefully organized classroom invites the children to explore and learn on their own. Church Street Montessori School is rich with beautiful materials, enticing learning choices and masterful guides.
"
— Denise Mireles, Student pursuing AMI Diploma, USA
---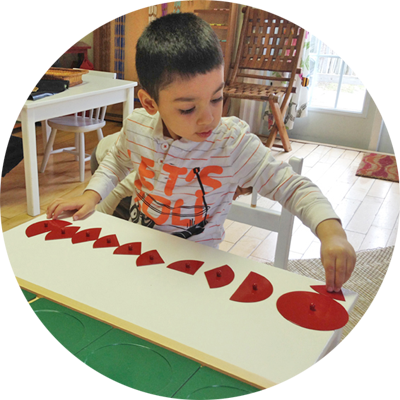 ---
"
Church Street Montessori has helped our boys grow intellectually and emotionally, well beyond what we would have ever expected from such young children. The school has given each of them an immeasurable head-start as they head toward grade one.
"
— Raj and Sofi, Parents
---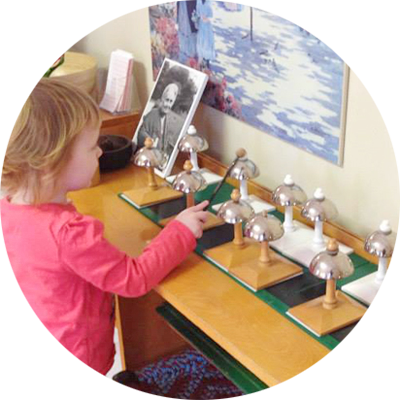 ---
"
'Casa' means home in Italian and my two-year-old certainly felt like walking into a loving, safe home from her first step into Church Street Montessori. She enjoys a truly Montessori environment where she can explore and learn independently. My daughter's confidence, graciousness, and independence continue to grow every day, as well as her relationships with her peers. Her love of learning is exponential! I couldn't be happier to have found Kalpana and her team.
"
— Christine McNamara, Parent
---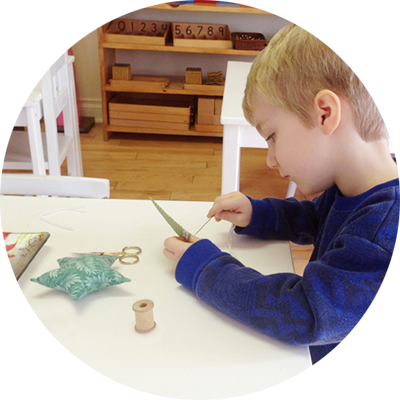 ---
"
The Montessori approach to learning gave me skills that I continue to use in everyday life. Overall the Church Street Montessori experience truly helped shape me to be the person I am today and I am forever grateful to have had such a positive early learning experience.
"
— Morgan Bocknek, Former student (currently in University)
---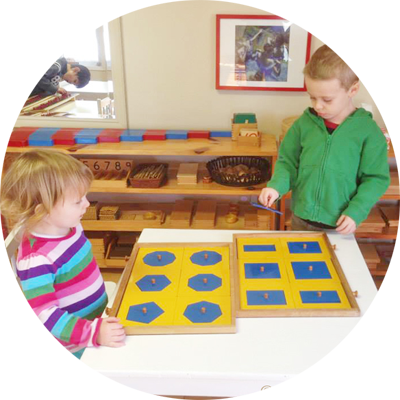 ---
"
Church Street Montessori has provided both of our boys with an enriched, cultured and loving environment. The teachers really know toddlers and exactly what is appropriate for this age and with the small ratio of teacher to children, our children are able to benefit from a lot of that specialized attention. They are true to the Montessori method and our kids are able to take their 'work' very seriously while still having fun.
"
— Wayne and Heather Hack, Parents
---