WE HAVE MOVED…
We are now
KinderHaus Montessori
at 90 Lake Ave., Richmond Hill, Ontario L4E 3G3
Please contact us for more details:
Phone: (289) 234-5454
Email: khm@KinderHaus.ca
We are An AMI Recognized School and our programs are designed to follow authentic Montessori curriculum mixed with frequent field trips and volunteer activities that make learning practical and fun for our young children. Furthermore, in alignment with the Child Care and Early Years Act, 2014, Church Street Montessori's program is consistent with the Ontario Ministry of Education's policy on programming and pedagogy on How Does Learning Happen? For more details on how our program meets Ontario Ministry of Education's requirements, please review our Program Statement.
FULL-DAY / HALF-DAY CASA PROGRAMS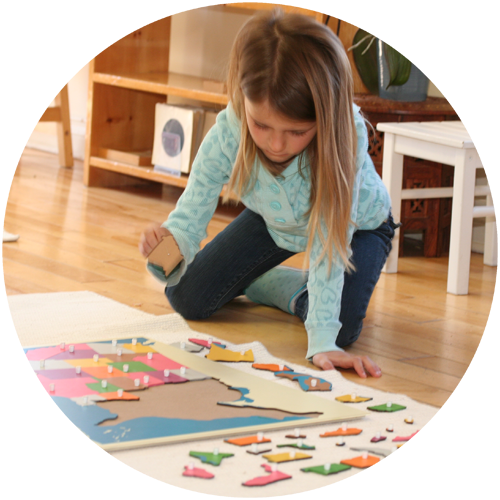 We offer full-day and half-day Casa programs for children 2.5 to 6 years of age. Our fully-equipped classroom with Montessori materials is purpose-designed and child-sized for supporting individualistic learning at high levels of independence. Both our Casa programs follow the same authentic Montessori curriculum.
As children are more able to focus in the mornings, our programs allow for 3-hour uninterrupted work-cycles in the mornings. As such, our half-day program is offered only in the mornings making it suitable for younger children. Our full-day program allows us to offer older children activities requiring extended concentration and workspace in the afternoons. We highly recommend that children over the age of 4 attend our full-day program to gain the full benefit of the Montessori education.
The lessons are offered by the lead Directress. However, our AMI-trained supervisor is available to substitute when the lead directress is unavailable.
Tuition fees for full-day/half-day casa programs
Our enrolment package details our school calendar, hours of operation, programs offered and our tuition fees. It also details our non-refundable registration fee and non-refundable deposit that you will be required to submit along with your enrolment forms. Please view our Enrolment Package. If you have any questions, please feel free to call us or drop by the school to speak to us.
BEFORE AND AFTER SCHOOL CARE
The before and after school programs are designed to be different from the core Montessori program so that children can differentiate between Montessori work cycles and playtime. However, adhering to the Montessori principles, we encourage children to engage in activities rather than watch TV programs or video games (we do not have TV or video game devices at school).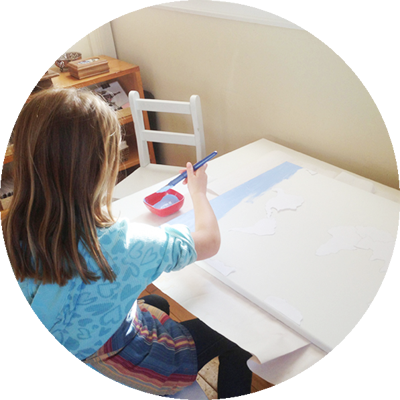 While these programs are intended as a service to working parents, we take pride in giving the attention and the much-needed affection the children so deserve to offer them a caring home-away-from-home environment.
Before school care runs from 8:00 am to 8:45 am and children may choose to read books, do coloring activities or play with toys and building blocks. We encourage them to play individually as well as in groups so that they can learn to share, collaborate and develop social skills.
After-school care starts at 3:45 pm and goes until 5:00 pm. This program offers children ample outdoor time in our large, beautiful backyard to discover nature, run around and play. If weather is a deterrent, children will be indoors often coloring, painting, playing with toys or building blocks.
Reserving space for before/after school care and fees
Before and after school care is available for your child on a regular basis. You must complete and submit an application form for this service. For occasional before or after school care, please let us know at least 24 hours in advance of the required day. Please contact us or refer to our Enrolment Package for application form and our fees for this service.